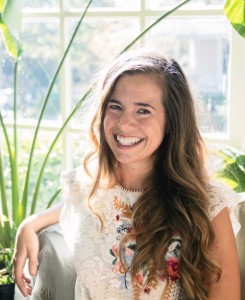 NOELLE KING, ND is a graduate of the National School of Natural Medicine where she earned a doctorate in Naturopathic Medicine and a certificate in Natural Childbirth. Her primary focus is Women's Health, gastroenterology, autoimmune and endocrine dysfunction, sexual education, adolescent health and primary care.
Dr. King earned her Bachelor of Science Degree in Wellness and Alternative Medicine from Johnson State College in Vermont with a focus on mind/body medicine, and environmental medicine. Dr. King spent the next eight years attending over 100 births, and completing mentorship training on The Farm in Tennessee with Ina May Gaskin. During this time Dr. King was a nutrition and garden teacher and organic farmer. She is a certified practitioner in Holistic Pelvic CareTM through Tami Kent, and completed two years of a GI mentorship with Dr. Steven Sandberg-Lewis founder of the SIBO center at NUNM. Dr. King has been published with writing contributions for Women in Balance Institute and created a non-profit birth service for low-income women and new birth related professionals called Student Birth Collective. Dr. King is experienced in nutrition, homeopathy, botanicals, EFT and general naturopathic medical care.
Dr. King is a firm believer in the strength of an individualized approach to care and treatment. She approaches all patients with an honest and unique manner. Dr. King emphasizes preventative care, and strives to identify the root cause of any ailment. She takes great pride in facilitating health and lifestyle modifications that will optimize wellbeing and function.
Dr. King's interests include live music, dancing, hiking, travel, and laughing very loudly.